Banking That Works For YOU
You focus on the business. We focus on the banking.
Banking is about people as much as it's about money. And there's nothing more important than our relationship with you.
In a world where big banks default to a cookie-cutter approach, we think differently.
The first new bank in Georgia in over a decade, Tandem Bank was created with the conviction that every customer is unique. And a mindset that the greatest service we can offer is to build meaningful connections.
Whether it's safeguarding the money you have or providing capital for growth, we're committed to understanding you and your needs.
Common Sense Attitude, Expert Advice.
At Tandem we don't believe in "one size fits all." Instead we take a common sense, curated approach: whether you're expanding your business or home, or just looking for basic banking help, we're dedicated to helping you succeed. We make decisions locally, and we roll up our sleeves to find uncommon or even unexpected solutions.
While we're not limited by big bank bureaucracy, our team brings decades of experience as financial advisors, and we are accomplished at delivering the personal touch that makes a difference for our customers.
That personal touch is equally present in our commitment to the community; like you, we live and work here, and we're active members of the community by choice.
GO THE EXTRA MILE
We put others at the center of everything we do, we endeavor to serve our customers and support our co-workers in all we do.
GUIDE WITH THOUGHTFUL EXPERTISE
We leverage our experience to resource and guide our customers towards their ultimate goal.
CHALLENGE THE STATUS QUO
We're rethinking the way that banking is done, ushering in new ideas to help others thrive.
BE POSITIVE AND HOSPITABLE
We engage with optimism, fun and a welcoming spirit, giving everyone a place to belong and to flourish.
WORK AS A TEAM
We work collaboratively as a team towards our vision and shared goals.
INVEST IN THE COMMUNITY
We care for our communities, knowing that involvement is critical to supporting and strengthening our local markets.
Our Leadership Team
Michael Keller
Executive Vice President &
Chief Credit Officer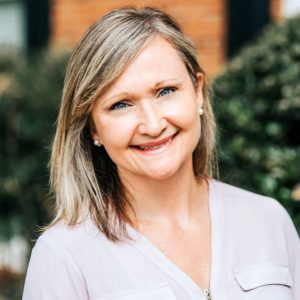 Kellie Pressnall
Executive Vice President &
Chief Financial Officer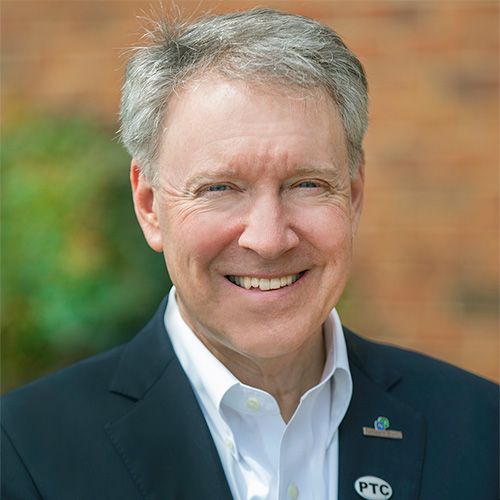 Weare Gratwick
Market President for
Peachtree Corners / Gwinnett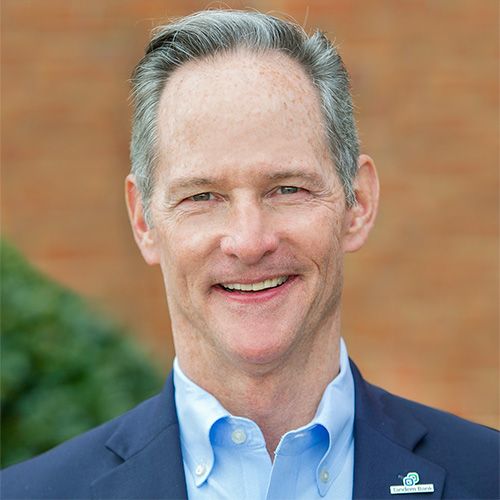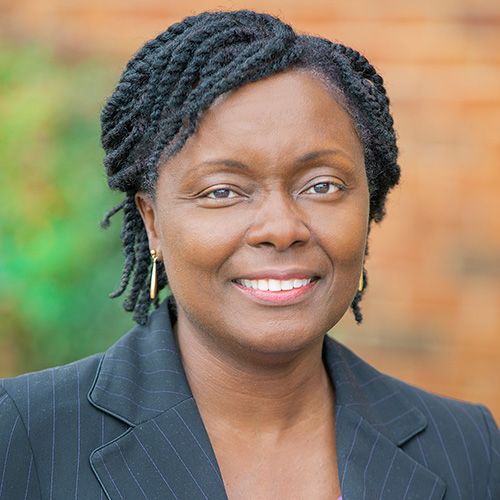 Deon Coombs
Vice President,
Senior Credit Analyst /
Portfolio Manager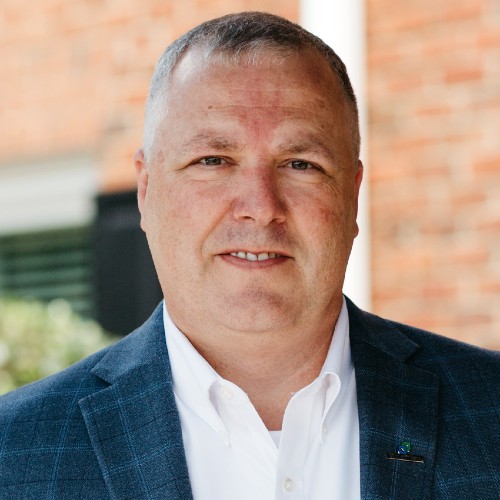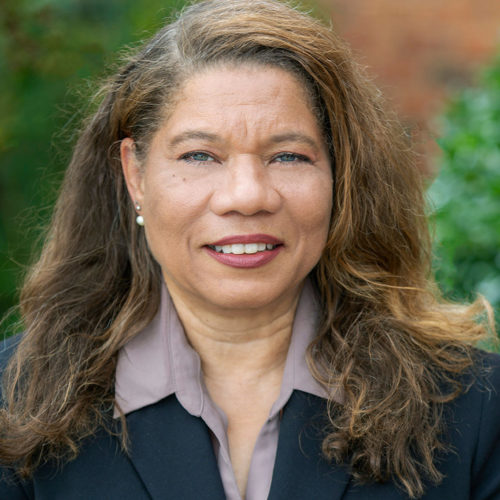 Misty Palmer
Business Development
Officer
Wendy Willis
Business Development
Officer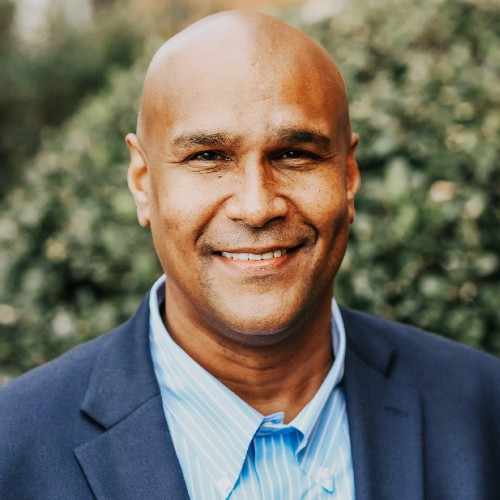 Kirk Sunarth
Vice President,
Treasury Services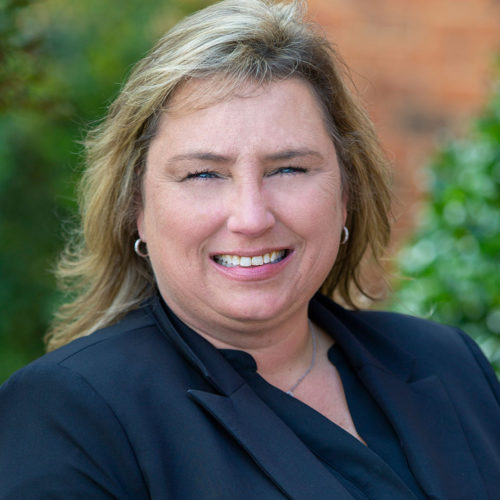 Melanie Hulsey
Vice President,
Branch & Deposit
Operations Manager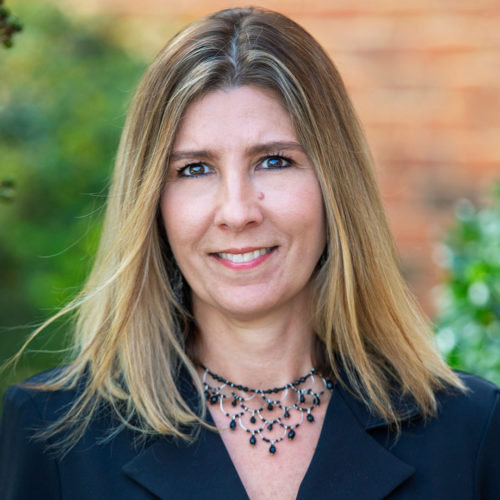 Heather Smith
Vice President,
Loan Operations &
Administration Manager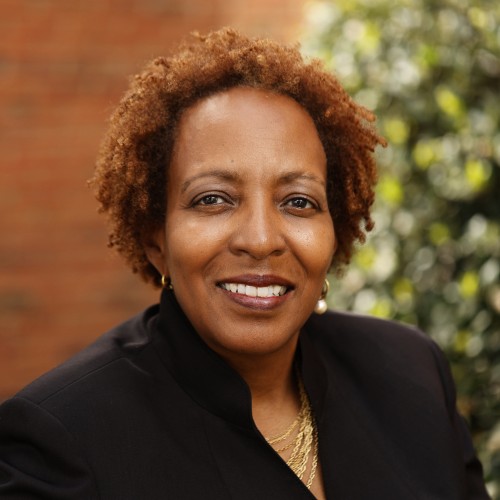 Juanita Marzette
Assistant Vice President &
Branch Manager
Our Directors
Local Board of Advisors
Frank is the Mayor of the City of Tucker and President of Flat Rock Enterprises, Inc., the holding company for Pin-Centives a distributor that designs and produces lapel pins, coins and similar metal objects. Mr. Auman helped lead the cityhood effort for Tucker. He earned a BBA degree in Finance from the University of Georgia. He serves as Vice Chair on the Georgia's Department of Human Services Board and a member of the Georgia Regional Transportation Authority board of directors.
Mike has over 20 years of entrepreneurial experience in founding and growing healthcare technology companies. In 1997, Mr. Burke founded Dialog Medical, which was sold in 2011 to Standard Register. In 2013, he founded Clockwise.MD and grew the company until it was acquired in 2017 by a private equity firm. Mr. Burke has a BS in Mechanical Engineering from the University of Dayton and MBA from University of Cincinnati. He was a founding member of Tapestry Charter School in Atlanta and Volunteer and member of Capital Campaign Committee at Bearings Bike Shop, a youth development organization. Mr. Burke serves as a mentor at Georgia Tech's Advanced Technology Development Center and at the Atlanta Tech Village.
Chip is the manager of his family real estate holdings from around the state of Georgia, he also owned his own construction and development company for 20 years. Mr. Burns holds a BBA from the University of Georgia. He is a fourth-generation resident of Tucker and his grandfather started The Bank of Tucker in 1919. Mr. Burns is also a third-generation member and volunteer at Tucker Methodist Church.