Together, We Make More Possible
Banking is about people as much as it's about money. And there's nothing more important than our relationship with you.
In a world where big banks default to a cookie-cutter approach, we think differently.
The first new bank in Georgia in over a decade, Tandem Bank was created with the conviction that every customer is unique. And a mindset that the greatest service we can offer is to build meaningful connections.
Whether it's safeguarding the money you have or providing capital for growth, we're committed to understanding you and your needs.
Common Sense Attitude, Expert Advice.
At Tandem we don't believe in "one size fits all." Instead we take a common sense, curated approach: whether you're expanding your business or home, or just looking for basic banking help, we're dedicated to helping you succeed. We make decisions locally, and we roll up our sleeves to find uncommon or even unexpected solutions.
While we're not limited by big bank bureaucracy, our team brings decades of experience as financial advisors, and we are accomplished at delivering the personal touch that makes a difference for our customers.
That personal touch is equally present in our commitment to the community; like you, we live and work here, and we're active members of the community by choice.
TOGETHER
We act as a team, in close partnership with our customers.
AGILE
We flex to meet people's needs, and we're mindful of their time.
PROACTIVE
We are highly responsive, and our team acts as entrepreneurs.
LOCAL
We constantly seek to support and strengthen our community.
Our Leadership Team
Michael Keller
Executive Vice President &
Chief Credit Officer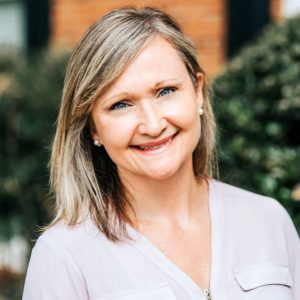 Kellie Pressnall
Executive Vice President &
Chief Financial Officer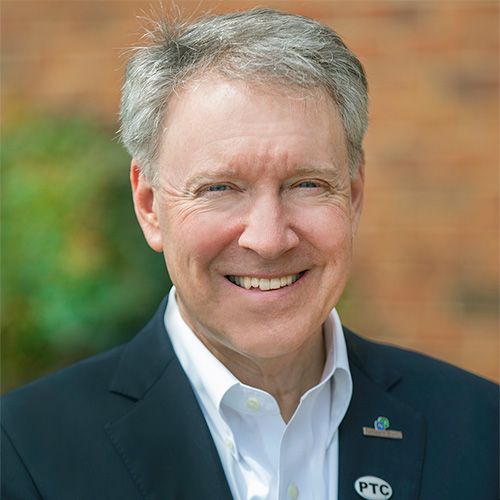 Weare Gratwick
Market President for
Peachtree Corners / Gwinnett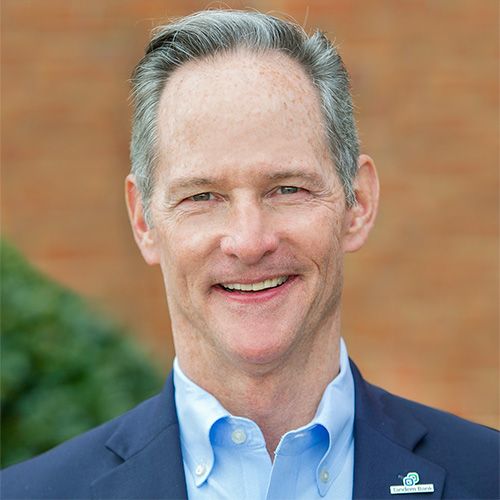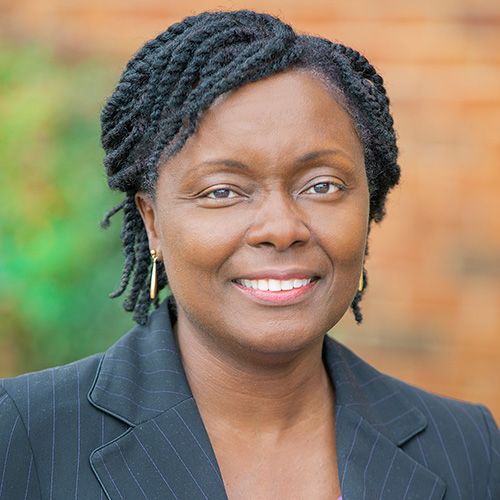 Deon Coombs
Senior Credit Analyst /
Portfolio Manager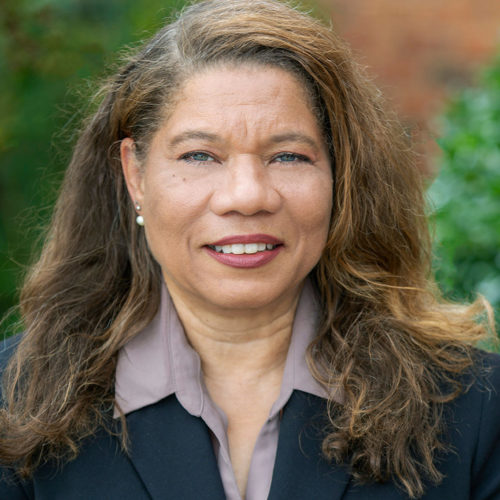 Misty Palmer
Business Development
Officer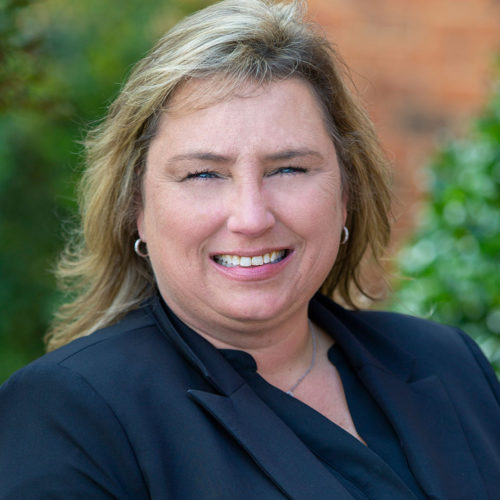 Melanie Hulsey
Vice President,
Branch & Deposit
Operations Manager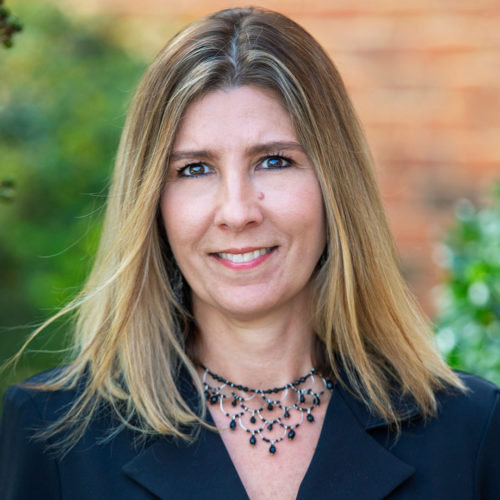 Heather Smith
Vice President,
Loan Operations &
Administration Manager
Wendy Willis
Business Development
Officer
Our Directors
Peggy Berg
Peggy is President of The Castell Project, Inc., a non-profit corporation dedicated to advancing women in hospitality industry leadership. A hotel industry expert, Ms. Berg founded The Highland Group and Hotel Investment Advisors, Inc. in 1989 and sold 2016. In 1997, she developed the Comfort Inn in Augusta, which she operated and then sold in 2007. In 2007, she bought the Hampton Inn-Northlake in Atlanta which she sold in 2017. In 1987, she was the first female employee elected to the partnership of Pannell Kerr Forster, a national public accounting firm. Ms. Berg has a BS from Michigan State University and Master of Science in Public Policy from Georgia Tech and earned her CPA designation in Georgia and Texas. She has been involved in non-profit board of directors with Little Creek Farm Conservancy, Virginia-Highland Civic Association, International Society of Hospitality Consultants and Tucker-Northlake Community Improvement District. She serves on advisory board of Georgia State University School of Hospitality and past chairperson of American Hotel & Lodging Association.
Chet Burge
Chet is Managing Partner of Burge & Associates, P.C., an accounting firm located in Decatur. Mr. Burge is also the Chief Executive Officer of Ponce Payroll Solutions, LLC, a full-service payroll provider and a Manager of Three Taverns Craft Brewery, LLC, a packaging brewer; both of these businesses are also located in Decatur. Mr. Burge holds a BS in Accounting from Bob Jones University, located in Greenville, SC and is a licensed CPA in Georgia and holds the Chartered Global Management Accountant designation. Mr. Burge began his career in the Atlanta office of PriceWaterhouseCoopers and has held various Vice President of Finance and Chief Financial Officer positions before founding Burge & Associates in 2008. Mr. Burge is the Chairman of the board of The Intown Community School Foundation and serves on the Session of All Souls Fellowship in Decatur.
Joe Ellis
Joe is Senior Vice President responsible for consulting with clients on employee benefit matters at USI Insurance Services and its predecessor Wells Fargo Insurance Services in Atlanta, Georgia. Mr. Ellis has been with the company since 1988. He began his career in 1987 with Aetna. He graduated from Vanderbilt University with a BS in 1987 and completed Wharton School's Certified Employee Benefit Specialist program in 1997. Mr. Ellis was an organizer and director of Resurgens Bank from its inception in 2008 and served on Asset Liability Committee and Compensation Committees until 2011. Joe serves on the advisory committee of La Amistad, a Latin American mentoring program, serves on the board of Journey Men's Shelter and volunteers with Childspring International and Hogar de Cristo.
Craig Heiser
Craig has been President since 2005 of Cardinal Gates, Inc., a manufacturer and distributor gates and related safety products to the child and pet industry. He also owns SciTex GA, LLC, a distributor clean room supplies to industrial customers. Prior to being a small business owner, Mr. Heiser was in corporate banking from 1995 to 2005 with SunTrust Bank and Wachovia Bank. Mr. Heiser holds a Bachelor of Art ("BA") degree from the University of the South and a Master of Business Administration ("MBA") from Wake Forest University. He serves as a board member with Integrity Brands and is a former member of Entrepreneur Organization of Atlanta.
Rick Huddleston
Rick is a banking and financial service executive with management expertise in auto loans, credit cards, home equity loans, sales and customer service. With more than 30 years of experience, Mr. Huddleston has demonstrated leadership in team building, problem solving, communications and customer satisfaction. Mr. Huddleston is currently a consultant in the retail lending and outsourcing sectors. He was previously General Manager at Compucredit and an Executive Vice President at Prudential Bank. He was an organizer and director of Private Bank of Buckhead and its holding company where he served on the Executive, Loan and Human Resource Committees from 2006 until the sale of the bank in 2016. He serves on the board of directors for the Autism Foundation and the Five Lakes Agency, Inc. Mr. Huddleston is a graduate of the University of Virginia with a degree in Banking as well as a graduate of the McIntire Graduate School of Consumer Banking.
Bill Kane
Bill is a retired bank executive. In 2009, he began serving as Chief Credit Officer and in 2010 was promoted to President and Chief Executive Officer and member of the board of directors of Brookhaven Bank. He was instrumental in dramatically improving the bank's credit quality, which ultimately led to the sale to Georgia Commerce Bank. Mr. Kane remained with Georgia Commerce, which was later acquired by IBERIABANK in 2015. Previously, he was Executive Vice President and director of Mountain National Bank in Tucker from its inception in 1987 until the bank sold to Synovus in 1999 and remained with Synovus until 2005. Mr. Kane earned a BS from Bowling Green State University and MBA from the University of Miami and is a graduate of the LSU Graduate School of Banking. He served in the United States Army during the Vietnam War era.
Bobby Slotkin
Bobby has been an attorney with Slotkin Law Firm, since 2006, in Decatur representing businesses and individuals in contract, real estate, and fiduciary litigation; corporate counseling; and intellectual property matters. He has represented banks and other lenders in litigation involving collections, loan modifications and participations, foreclosure and related issues. Mr. Slotkin has practiced law in Georgia since 1994, with the law firms of Holland & Knight, LLP and Wilson, Strickland & Benson in the early years of his career. He has a BA in Political Science from the College of Charleston and is a 1994 honor graduate from Georgia State University College of Law. Mr. Slotkin volunteers with L'Arche Atlanta, an organization that runs group homes for adults with intellectual disabilities, and frequently serves as guardian ad litem in the DeKalb County Probate Court. He has served on the boards of Decatur Cooperative Ministry, Decatur Preservation Alliance, L'Arche Atlanta, the DeKalb Bar Association and the Graduation Leadership Council of the Georgia State University College of Law.
Brad Spratte
Brad is President of DB Spratte Enterprises, LLC., a restaurant management company that operates two Chick-Fil-A locations in Northlake and Tucker. Mr. Spratte previously served as President of Restaurant Development Group as well as President and Chief Executive Officer of Service Truck Brokers, Inc. Brad holds a BS in Business Administration from Auburn University. He currently serves as Chairman of Board of the Tucker Northlake Community Improvement District and serves as Treasurer for the Sports DeKalb board of directors.  
Chuck Van Horn
Chuck is a shareholder in Berman Fink Van Horn P.C., a mid-sized business law firm based in Atlanta. He has practiced at Berman Fink Van Horn for more than 20 years. Mr. Van Horn's practice primarily involves litigating real estate and business disputes, including representing numerous financial institutions in litigation nationally. He has been repeatedly named by his peers a Top 100 Georgia Super Lawyer. Mr. Van Horn is a 1991 cum laude graduate of Villanova University where he ran cross-country and track. He is a 1994 graduate of Emory University School of Law. Mr. Van Horn serves on the Board of the Briarlake Forest, and co-founded the DeKalb Trailblazers, a youth running club that annually coaches 100 athletes. He also serves in a variety of Alumni Association roles for Villanova University.
Our Organizers
Frank Auman
Frank is the Mayor of the City of Tucker and President of Flat Rock Enterprises, Inc., the holding company for Pin-Centives a distributor that designs and produces lapel pins, coins and similar metal objects. Mr. Auman helped lead the cityhood effort for Tucker. He earned a BBA degree in Finance from the University of Georgia. He serves as Vice Chair on the Georgia's Department of Human Services Board and a member of the Georgia Regional Transportation Authority board of directors.
Michael Burke
Mike has over 20 years of entrepreneurial experience in founding and growing healthcare technology companies. In 1997, Mr. Burke founded Dialog Medical, which was sold in 2011 to Standard Register. In 2013, he founded Clockwise.MD and grew the company until it was acquired in 2017 by a private equity firm. Mr. Burke has a BS in Mechanical Engineering from the University of Dayton and MBA from University of Cincinnati. He was a founding member of Tapestry Charter School in Atlanta and Volunteer and member of Capital Campaign Committee at Bearings Bike Shop, a youth development organization. Mr. Burke serves as a mentor at Georgia Tech's Advanced Technology Development Center and at the Atlanta Tech Village.
Chip Burns
Chip is the manager of his family real estate holdings from around the state of Georgia, he also owned his own construction and development company for 20 years. Mr. Burns holds a BBA from the University of Georgia. He is a fourth-generation resident of Tucker and his grandfather started The Bank of Tucker in 1919. Mr. Burns is also a third-generation member and volunteer at Tucker Methodist Church.