Flexible. Convenient. Above All, Personal.
Making it easier to manage your money.
You don't spend every day thinking about banking – but we do. So our personal banking products and services are designed to help you bank the way you want. We get to know our customers by name and enjoy making the banking experience a pleasant one.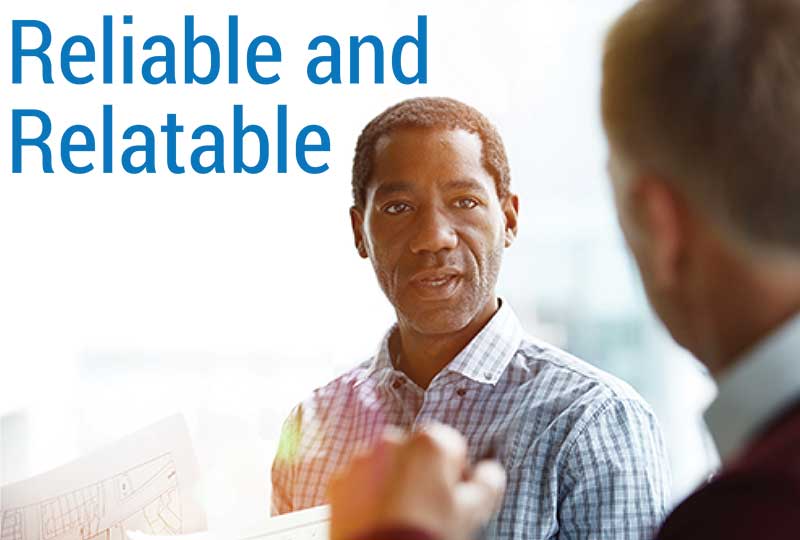 Tandem was created to offer you a trusted, tailored experience, both in person and online. Whether you choose mobile or visit our brick and mortar, everything we do is about making it easy to do business.
Learn More

About Tandem Bank
At Tandem we have a variety of personal checking account options to meet your unique needs. Every account comes with a Mastercard® Debit Card, Online Banking, Bill Pay, and Mobile Banking access.
Free Checking
A FREE account for everyone!
• No minimum balance
• No monthly service charge
Interest Checking
Earn interest with the convenience of direct deposit or any automatic payment!
• Tiered interest rates based on daily available balance
• Earns competitive interest rate
• Only $1,500 average ledger balance to avoid a low monthly service charge of $7
Tandem is committed to helping our community grow and flourish. An important component of financial growth and stability is saving. We offer our customers savings products to help meet their needs and goals, including savings accounts, money market accounts, certificates of deposit and IRAs.
Savings Account
• Earns interest based on daily available balance, interest paid quarterly
• 6 FREE withdrawals per month, $5 charge for each debit in excess of 6 per month
• $50 minimum daily balance to avoid monthly $5 service charge
• Quarterly statements
Money Market Account
• Tiered interest rates based on daily available balance
• 6 FREE withdrawals per statement cycle, $5 charge for each debit in excess of 6 per statement cycle
• $2,500 average daily available balance to avoid monthly $10 service charge
Certificates of Deposits & IRAs
• Flexible terms include 3, 6, 9, 12 and 18 month; 2-5 year maturities
• Early withdrawal penalties may apply
• $5,000 minimum deposit to open
Construction and Home Improvement
For homeowners seeking to remodel or renovate an existing home or build a new home, Tandem provides construction loans tailored to fit your project. Tandem's experienced lenders can discuss your project and recommend a structure that makes sense for you. Whether it is a small project or a major addition, we can provide the answers for financing construction and a permanent loan.
Home Equity Line of Credit
If you need to finance home repairs or renovations, college expenses, unexpected expenses, or plan your dream vacation, using the equity in your home could be an alternative to using other higher-interest rate financing options. A home equity line of credit (HELOC) is a great way to pay for expenses as they arise.
Tandem Bank NMLS #1906962
Disclaimers
New loans are subject to credit qualification, income verification, and collateral evaluation. Additional restrictions, limitations, and exclusions may apply. This is not a commitment to lend. Programs, rates, terms, and conditions are subject to change without notice. Consult your tax advisor regarding the deductibility of interest.