More than a business transaction: With shared values, they built a relationship
If you've enjoyed a beer at Biggerstaff Brewing, a coffee at East Pole, or a taco at Muchacho, you likely have taken a seat at a table built by B-10 Union. The furniture and design company specializes in hardwood and steel production for mostly commercial spaces.
The business formed after three craftsmen decided to join forces. The trio already shared a studio and, often, ideas. Rather than bid for the same jobs, they realized they could work together. They called themselves B-10, a nod to the suite number spray-painted on the door of their then workshop in Atlanta's West End.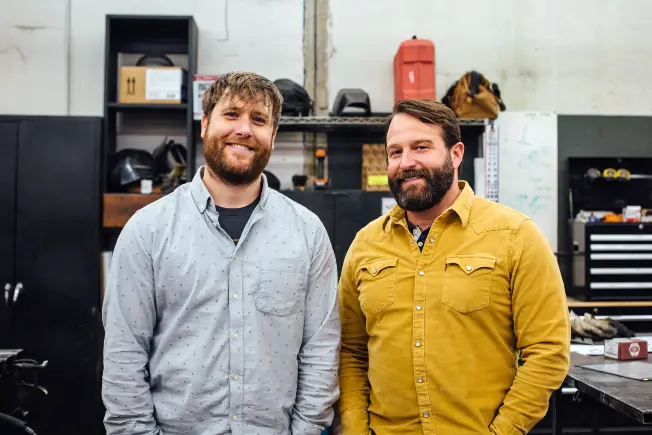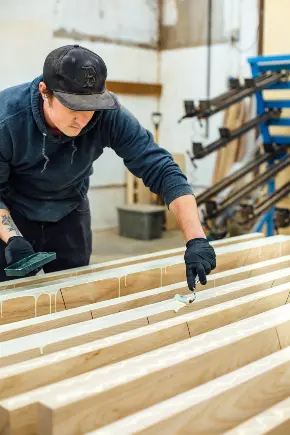 For Matt Hicks, one of the co-founders, establishing the company was the culmination of a hobby-turned-career that started a decade earlier, when he was a recent college grad and new to the city. Still looking for a job and armed with some power tools, he built furnishings he needed for himself: a bed frame, a nightstand, a coffee table. Each piece was awful, he remembers with a laugh, but he caught the furniture-building bug, kept at it in his spare time and went on to sell pieces through social media.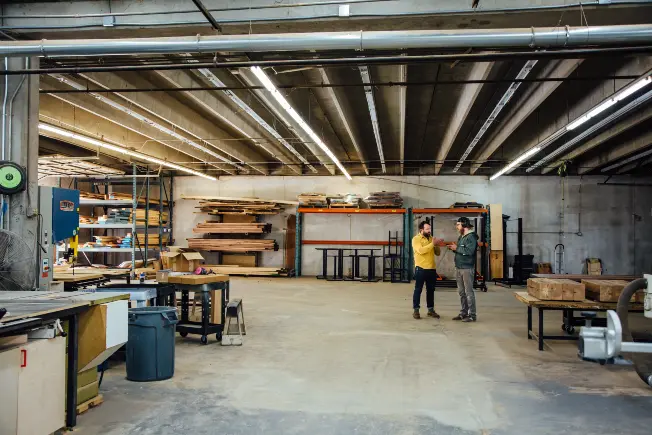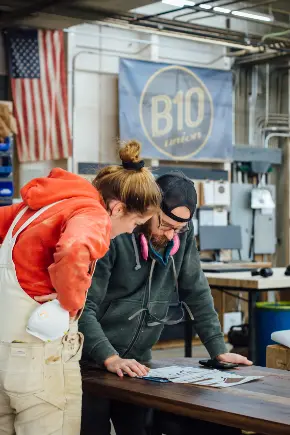 Today, he's building more than furniture. Hicks and his partners are building loyal customers, a burgeoning business and a slew of new ideas. "We're not a transactional business; we're relational," he says. And in Tandem, they found a bank that shares their values, which has contributed to their success.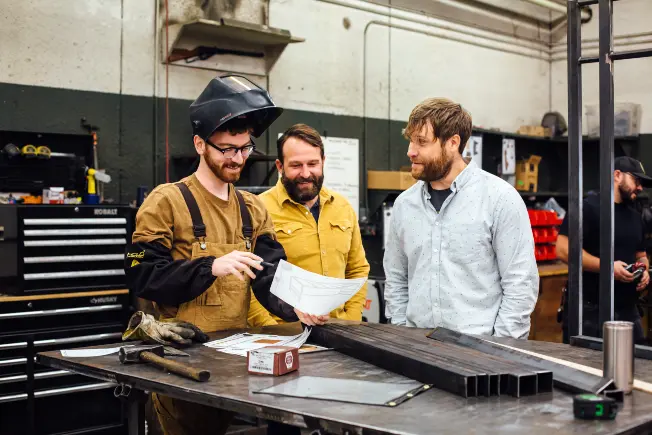 B-10 Union launched not long before Covid hit and had to scramble to secure a PPP loan to stay afloat. At that time, the partners only had two months of history as a combined business entity and worried they'd sink before they got started.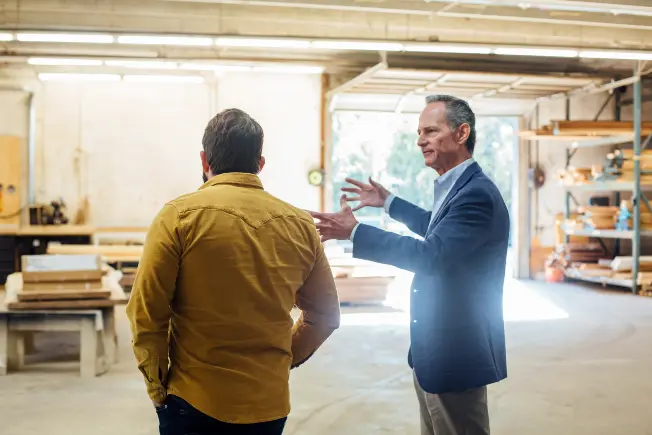 Big national banks wouldn't return Hicks' calls. Tandem not only responded, the bank looked outside the box and got the young company its money the very week funding became available.
Since then, Tandem customized financing to get B-10 a conventional loan to buy its East Point building and established a line of credit so the company could buy the machinery it needed.
"It might sound cheesy, but Tandem wants to help people do what they might not be able to do otherwise," Hicks says. "For us small fish, it was a big deal to have someone in our corner."