Cooking up success, one celebrated sandwich at a time
In a small counter-service space, smack dab in the middle of the hot and redeveloped Summerhill neighborhood, Will Silbernagel is serving up chicken sandwiches that are earning accolades. The How Crispy Express co-owner and chef is enjoying success that was years in the making — and far from guaranteed.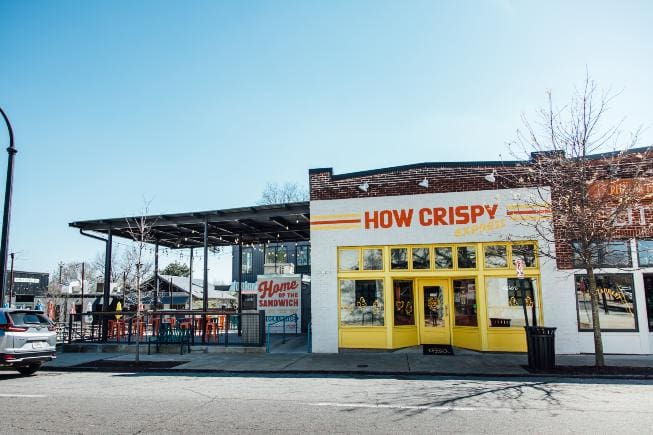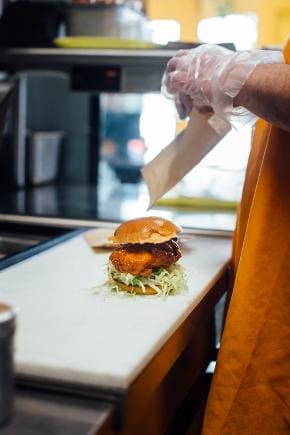 Silbernagel grew up south of Atlanta in Jonesboro, where he enjoyed cooking with his mom starting at an early age. By 9, he made his own hamburgers and, barring the time he nearly burned down the family home, he showed promise. 
Later, once grown and out of the house, he enjoyed hosting frequent dinner parties for friends. But he first went the practical route with his college studies, majoring in accounting — while also working full time. He was 23, burning out and miserable when he saw a commercial for Le Cordon Bleu College of Culinary Arts Atlanta. The very next day, he walked in the doors of the Tucker school and changed his life's course.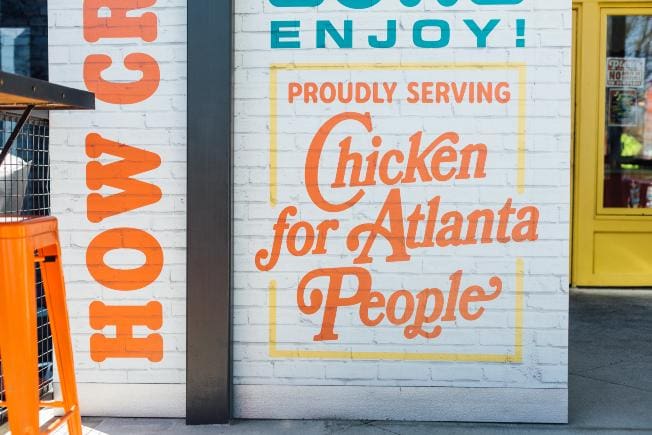 Silbernagel has worked as a pastry chef, sous chef, and executive chef for fine-dining restaurant groups and hotels. His career took him to Colorado, Florida, and back again to his Atlanta-area roots, where he put his culinary stamp on popular local restaurants.
He was looking to shake things up in 2018 when he decided to try his hand at the quick-service restaurant model. That's why this seasoned chef, who once made delicate French pastries and worked with ingredients like foie gras butter, took a manager job at a Shake Shack to learn the ropes while figuring out his next move.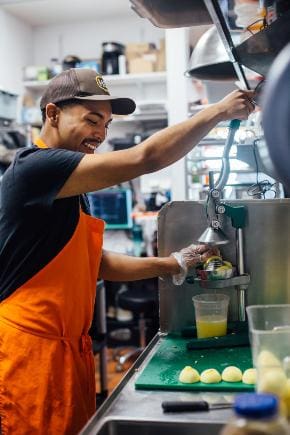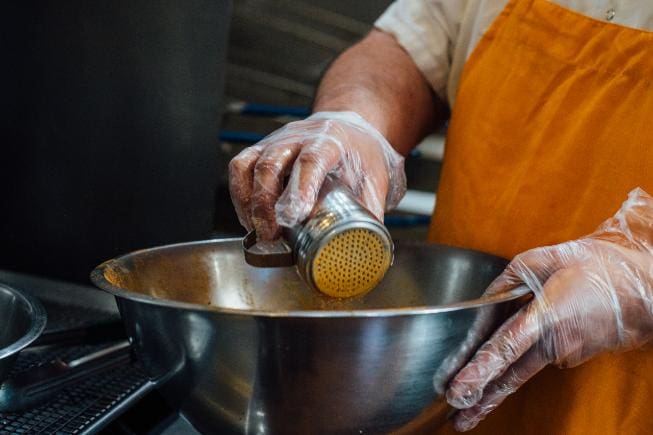 The signature chicken sandwich was a late-night mistake, something he whipped up for friends, using random ingredients he found in his kitchen. He pitched the new business idea to his partner, who bit, and they signed a lease on their current space with plans to open in 2020.
Then the pandemic hit and investors fled. That's when scrappiness, and a healthy dose of fear, set in.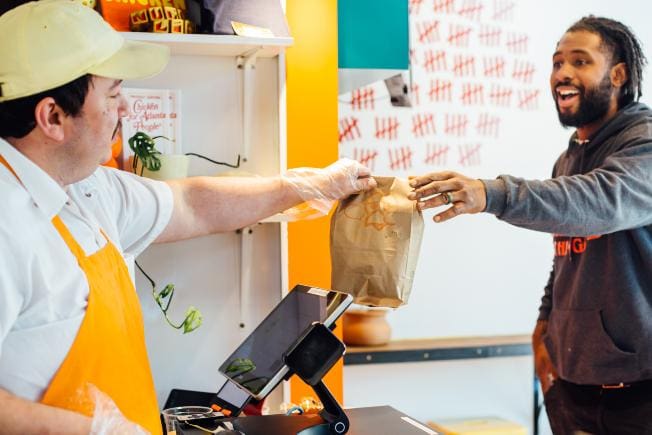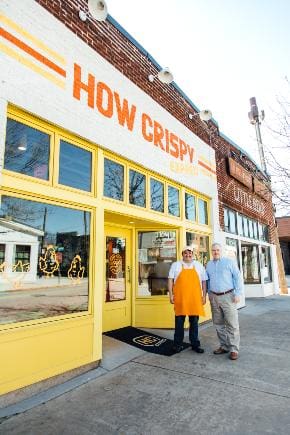 They began serving food at pop-ups to gain buzz and make ends meet. They set up a portable fryer upstairs at Halfway Crooks Beer, a Summerhill brewery, and lowered orders to the street in a Home Depot plastic bucket. Long lines formed in Krog Market, as they sold Tuesday lunches from Ticonderoga Club. But achieving their goal to build out the restaurant space felt impossible.
With each bank they reached out to, Silbernagel describes a painful and futile process of filling out countless "soul-crushing monotonous forms" — which went nowhere.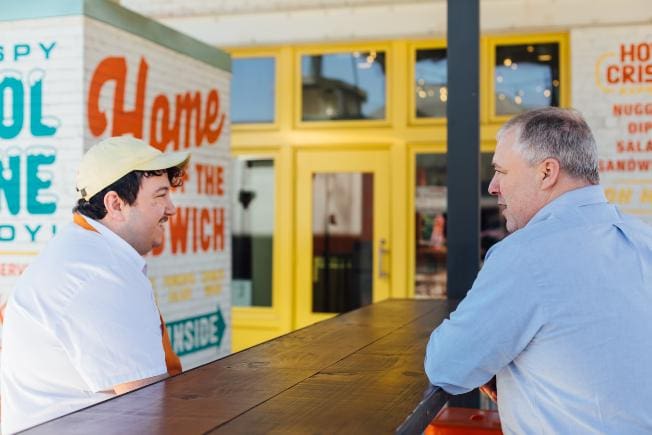 He grew increasingly worried that, without secured funding, the brick-and-mortar location would never open. He was scared he'd have to scrap his plans and grab a line-cook job to get by. And that's when a banker from Tandem — who knew about How Crispy's reputation — called, wanting to know how Tandem could help.
"My life was on this weird precipice, and out of the blue, it was very welcome to hear this kind, angelic voice," Silbernagel remembers, still in awe.
There was a real person who expressed real interest in hearing more about How Crispy's vision and helping to find a solution. In the end, getting the loan they needed felt simple and meant to be.
Now, Silbernagel can spend his energy preparing the sort of sandwiches that prompted Atlanta Magazine to name How Crispy Express one of the best restaurants of 2022.