Making dreams come true, while changing lives of refugee women
When Doris Mukangu arrived in the United States from Kenya nearly 25 years ago, her focus was to pursue a higher education and opportunities that didn't exist at home. She achieved both, finding success in the field of public health, where she climbed the ranks in upper management.
But a volunteer position at the DeKalb County Board of Health opened her eyes to the large refugee population in Clarkston, which changed her outlook and the course of her life. She saw how language and cultural barriers left African refugees misunderstood and underserved. And she realized with her insights and fluency in Swahili, she could be a bridge for the community to access needed healthcare services — and eventually more.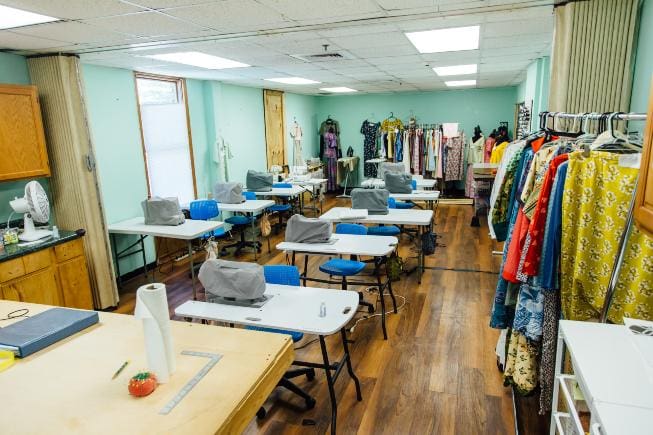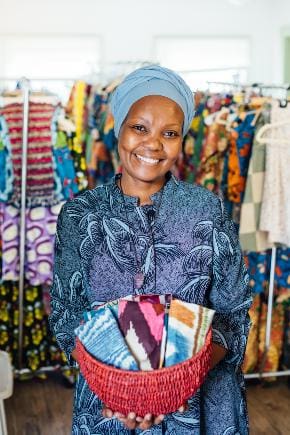 It was that nearly a decade after she came to America, Mukangu walked away from the corporate world with a new vision: she'd establish a nonprofit to educate and empower African women.
Now known as the Amani Women Center, the organization offers resources and tools to help refugees thrive after their initial three-month resettlement benefits run dry. Amani means "peace" in Swahili, a fitting name for a place that's emerged as a safe haven for women who are trauma survivors from war-torn countries.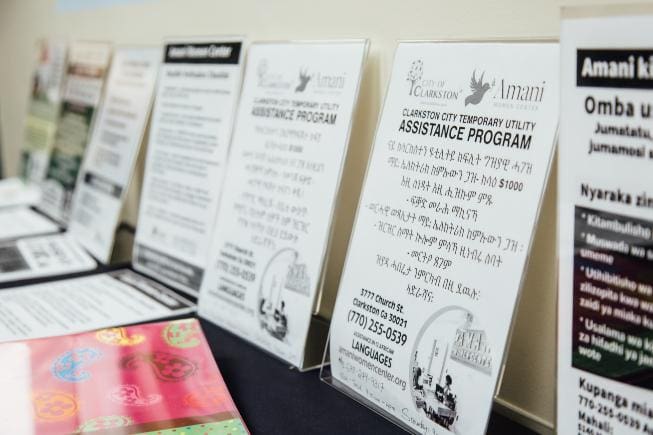 The center provides health education classes, financial literacy lessons, translation, interpretation, and screening to access social services such as food stamps, childcare, and legal assistance. It's established a sewing academy to teach marketable skills and promote economic self-sufficiency. It also runs leadership programs to train women to be community ambassadors and youth to be peer advisors and advocates. Along the way, it's become a touchstone for a growing number of refugees not just from Africa but for what Mukangu calls a "United Nations of women."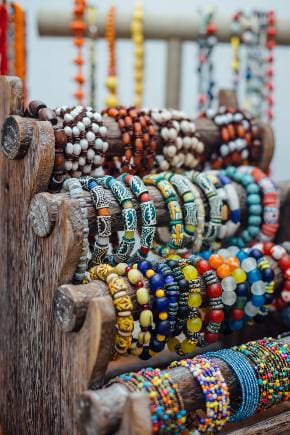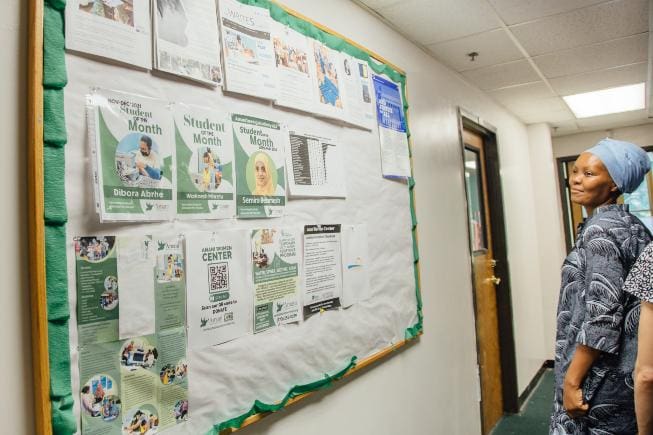 The majority come from African nations, such as Sudan, Ethiopia, and Congo, but others have arrived from Afghanistan, Burma, Nepal and elsewhere. Together, these women have forged a sisterhood. They look out for each other, carpool to classes and organically practice English since it's their only shared language.
"When I first started, I thought about my community or my culture," Mukangu says. "But I learned over time that refugee women all have the same needs."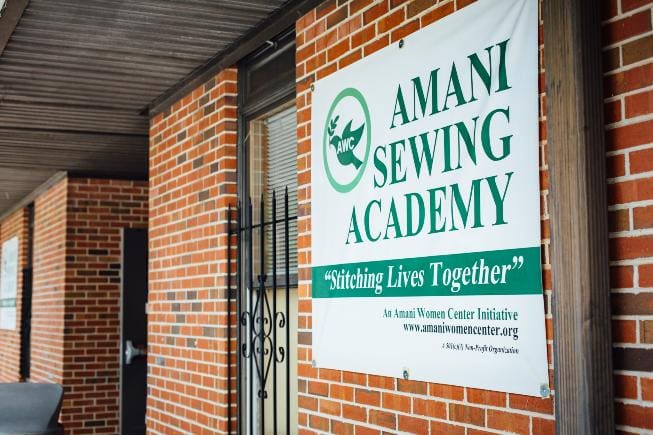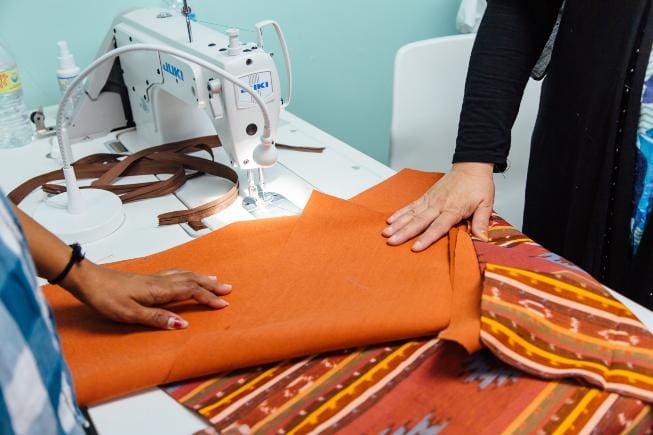 To best meet those needs, she longed for a place to call the center's home. Securing a property, though, felt impossible in this competitive market, where reasonably priced real estate is snatched up before most wannabe buyers can even see it. Plus, even if she found a place that was available, she feared that no one would approve a loan to make owning a reality.
That fear was rooted in her team's experience. The bank they had used for years swiftly turned them down. Then they discovered Tandem Bank, where strangers-turned-cheerleaders greeted them with warmth, listened to who they were, asked the right questions, and tailored a loan to meet their needs. Tandem's genuine interest in the refugee community and the center's work spoke volumes to Mukangu, earning her lifelong trust.
Today, the Amani Women Center is based out of a cozy house in Clarkston. It has space to run workshops, host meetings with community partners and showcase the beautiful clothing and handicrafts sewn by refugee women. With a kitchen, it can now put out food to help visitors feel at home. A case manager is on site to help refugees and immigrant families with paperwork, applications, translation support and more so they can access social and human services. It's the fulfillment of an idea Mukangu hatched so many years ago.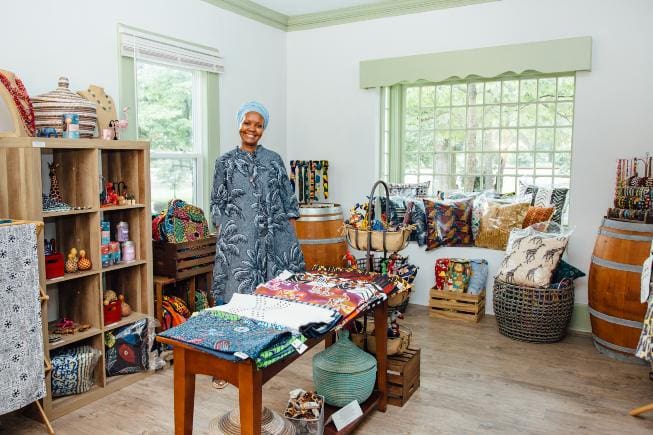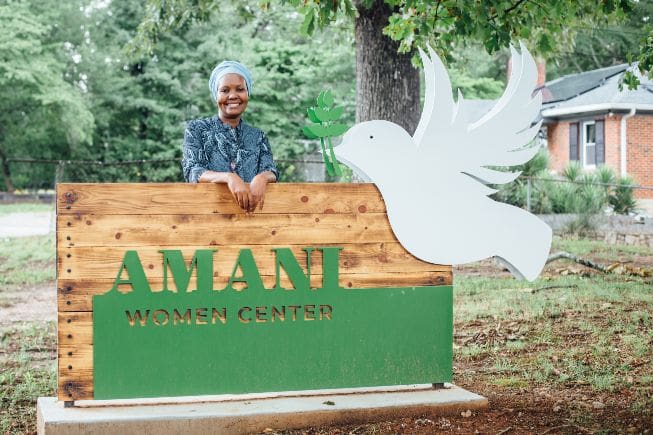 "This is exactly what we have been dreaming of," she says. "We would have never been able to do this without Tandem. They made our dreams come true."